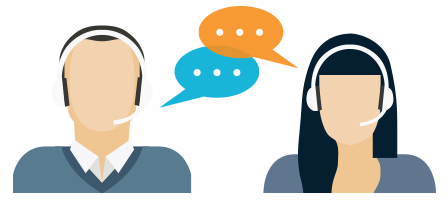 Surveys & Support Analysis
Measure the consumer perception of your customer service
The influence of customer service reviews are very important for consumers during their buying decision. Studies show 88% of consumers are influenced by online reviews discussing customer service. Bad experiences lead to high customer churn rates, lower brand loyalty, and in consequence, decreased revenues. With Datafyer you can effectively measure your customers' perception of your company's customer service by analyzing customer reviews and surveys.
Get Started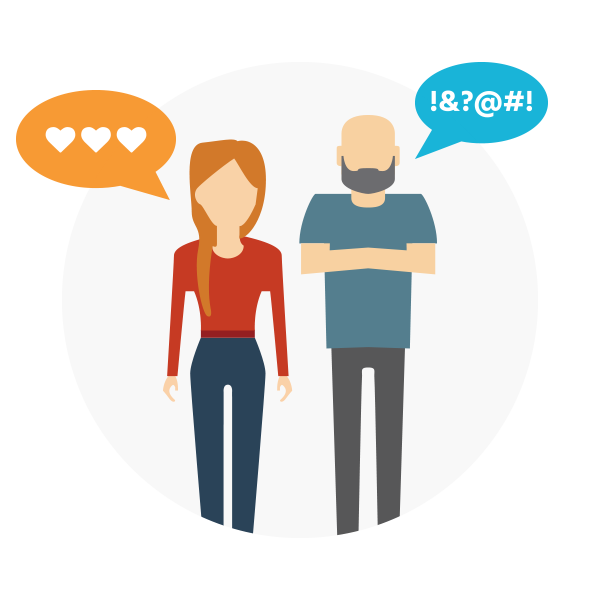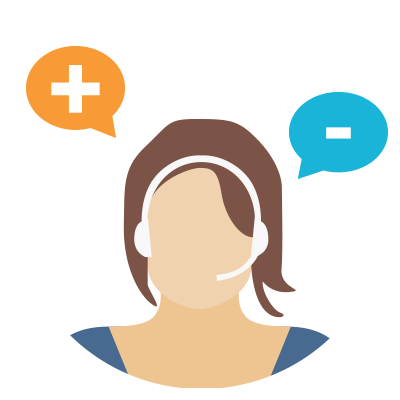 Customer service—positive or negative—will impact your revenue.
81% of customers are willing to pay more for superior customer service experiences.
Customer support experience leaders outperformed by nearly 80% to their competition.
24% continue to seek out vendors two or more years after a good service experience.
39% continue to avoid vendors two or more years after a bad service experience.
45% share bad service experiences and 30% share good service experiences on social media.
Retain Customers by Listening to Them
Support Analysis provides a simplified approach to understanding your customer support and improving customer retention. 66% of B2B and 52% of B2C consumers stop purchasing from a company after having a bad customer service experience. We diagnose problematic areas in your customer support, allowing you address the issue and improve customer loyalty.
Likewise, 62% of B2B and 42% of B2C consumers will continue purchasing from a company after having a good customer service experience. We identify positive customer support experiences, helping you to continue growing and increasing customer retention.
Get Started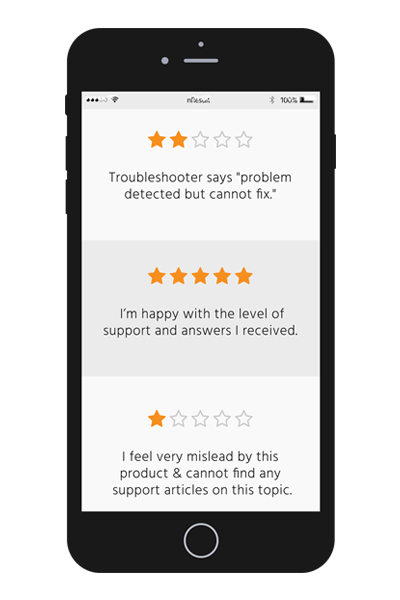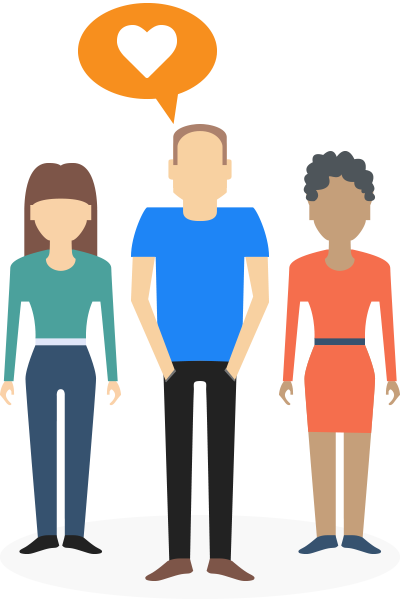 Develop brand loyalty through customer service.
Regardless of positive or negative experiences, consumers react quickly, posting to social media, writing reviews, and spreading their story by word-of-mouth. In fact, 95% of consumers who have dealt with bad customer support share their experience with others. Meanwhile, 39% say they will avoid buying a product for 2 years (or more) after having a bad experience with your company. These kinds of numbers are why building a reputable brand through customer service is critical to your company's bottom line.
Customer service expectations are high across the board, what we offer is the ability to understand what exactly your customer desires from your support team. This information is incredibly important to make improvements to your weaknesses and continue building on your strengths. Let us help identify the root cause of your negative customer support experience and provide you with the data to turn them into positive, loyal customers in the future.
Get Started
Customer Service Sentiment Report Example
In this example, we are able to assess customer satisfaction of a company's support department and compare it against their competition. This allows us to learn where the company stands in the marketplace in regards to customer support. Now, they can make the necessary changes to improve dissatisfaction and overall sentiment towards the company.
Get Started